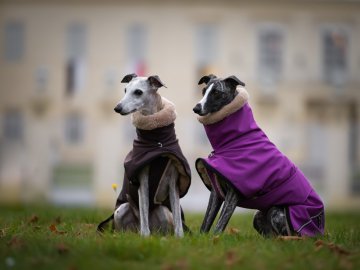 The loss of body heat causes the dog to become drenched and winded, as heat loss weakens and the dog can become cold.
It is better to prevent the dog's fur from getting wet, to protect it from the wind. If it is very cold, it is important to protect the dog's body core, i.e. chest and back. If you are going for a long walk, equip your dog with a jacket.
We use fabrics certified by Oeko-Tex Standard 100, they are suitable for children up to the age of 3 and also for food.
To keep your dog in style! Clothes that fit and don't constrict!
Articles